Le concept
J
azz In Cocktail est né à l'initiative de Karine, chanteuse, et de François, pianiste : deux compères jazzistiques de longue date.
Parallèlement à nos concerts, nous avons eu l'occasion d'animer de plus en plus d'évènements avec notre musique. Et c'est ainsi qu'est venue tout naturellement l'idée de JAZZ IN COCKTAIL : un groupe de jazz dédié aux réceptions et situations "hors scène".
Notre philosophie
Mettre notre musique au service des stars de votre évènement : vous et vos invités.
Le répertoire
Liste non exhaustive.
Jazz
A Child is Born (Thad Jones)
Affirmation (José Feliciano)
A Foggy Day (George Gershwin)
Afro Blue (Mongo Santamaria)
Airegin (Sonny Rollins)
Alice in Wonderland (Fain/Hilliard)
All Blues (Miles Davis)
All In Love Is Fair (Steve Wonder)
All of Me (Simone/Marks)
All of You (Cole Porter)
All The Things You Are (ammerstein/Kern)
Ana Maria (Wayne Shorter)
A Night in Tunísia ( Dizzy Gillespie)
Anthropology (Charlie Parker)
April Joy (Pat Metheny)
Armageddon (Wayne Shorter)
As Time Goes By (Herman Hupfeld)
Autumn Leaves (Johnny Mercer)
Beautiful Love (Victor Young)
Billie's Bounce (Charlie Parker)
Bloco Loco (Larry Coryell)
Blue Bossa (Kenny Dorham)
Blue in Green (Miles Davis)
Blue Monk (Thelonious Monk)
Bluesette (Toots Thielemans)
Blues for Alice (Charlie Parker)
Body and Soul (Heymman/Green)
Cantaloupe Island (Herbie Hancock)
Chicken, The (Jaco Pastorious)
Countdown (John Coltrane)
Crescent (John Coltrane)
Crystal Silence (Chick Corea)
Days of Wine and Roses, The (Henry Mancini)
Deluge (Wayne Shorter)
Django (John Lewis)
Dolphin Dance (Herbie Hancock)
Don't Get Around Much Anymore (Duke Ellington)
Do You hear The Voice We Left Behind (John McLaughlin)
Easy Living (Robin/Rainger)
Embraceable You (George Gershwin)
Entertainer, The (Scott Joplin)
Epistrophy (Thelonious Monk)
Equinox (John Coltrane)
Estate (Bruno Martino & Bruno Brighetti)
ESP (Miles Davis)
Fall (Wayne Shorter)
Falling Grace (Steve Swallow)
Fee-Fi-Fo-Fum (Wayne Shorter)
Feel Like Makin'Love (Eugene McDaniels)
500 Miles High (Chick Corea)
502 Blues (Wayne Shorter)
Florest Flower (Charles Lloyd)
Footprints (Wayne Shorter)
Four (Miles Davis)
Gloria's Steps (Scott LaFaro)
Good Bait (Tadd Cameron & Count Basie)
Goodbye Porkpie Hat (Charles Mingus)
Got a Match? (Chick Corea)
Humpty Dumpty (Chick Corea)
I Get a Kick Out of You (Cole Porter)
In a Sentimental Mood (Duke Ellington)
Iris (Wayne Shorter)
Ivory Forest (John Scofield)
James (Pat Metheny/Lyle Mays)
Ju-Ju (Wayne Shorter)
Just Friends (Klemmer/Lewis)
Just the Way You Are (Billy Joel)
Laura (David Raksin)
Little Sunflower (Freddie Hubbard))
Love for Sale (Cole Porter)
Lover Man (Jimmy Davis/Roger Ramirez &J immy Sherman)
Lullaby of Birdland (George Shearing)
Maiden Voyage (Herbie Hancock)
Man I Love, The (George Gershwin
Masquerade (Leon Russel)
Memories of Tomorrow (Keith Jarrett)
Midnight Mood (Joe Zawinul)
Missouri Uncompromised (Pat Metheny)
Misty (Errol Garner)
Miyako (Wayne Shorter)
Molten Glass (Joe Farrell)
Moment's Notice (John Coltrane)
Moonlight Serenade (Glenn Miller)
More I See You, The (Warren & Gordon)
Morning Star (Hubert Laws)
Mr. Pastorius (Miles Davis)
Mr. PC (John Coltrane)
My Favorite Things (Richards Rodgers)
My Foolish Heart (Washington/Young)
My Funny Valentine (Rodgers/Hart)
My One and Only Love (Wood/Mellin)
My Romance (Rodgers/Hart)
My Way (Devaux/François & Thibaut)
Naima (John Coltrane)
Nefertiti (Miles Davis)
New York, New York (Kander/Ebb)
Nica's Dream (Horace Silver)
Now's the Time (Charlie Parker)
Olé (John Coltrane)
One Finger Snap (Herbie Hancock)
On the Stairs (Pat Martino)
Orbits (Wayne Shorter)
Out of Nowhere (Green/Heyman)
Over The Rainbow (E.Y. Harburg & Harold Arlen)
Peace (Horace Silver)
Pee Wee (Tony Williams)
Pinocchio (Wayne Shorter)
Pithycanthropus Erectus (Charles Mingus)
Prelude to a Kiss (Duke Ellington)
Prince of Darkness (Wayne Shorter)
Red Clay (Freddie Hubbard)
Re-Incarnation of A Lovebird (Charles Mingus)
Remark You Made, A (Joe Zawinul)
River Quay (Pat Metheny)
Round' Midinight (Thelonious Monk)
Skylark (Carmichael & Mercer)
Smoke Gets in Your Eyes (Kern/Harbach)
Someday My Prince Will Come (Churchill)
Sophisticated Lady (Duke Ellington)
Spain (Chick Corea)
Speak Low (Ogden Nash & Kurt Weill)
Stardust (Hoagy Charmichael)
Stella by Starlight (Victor Young)
Stolen Moments (Oliver Nelson)
Sugar (Stanley Turrentine)
Summer Knows, The (Michel Legrand)
Summertime (George Gershwin)
Take Five (Paul Desmond)
Take The a Train (Duke Ellington & Billy Strayhorn)
Tema pro Einhorn (Victor Assis Brasil)
Tenderly (W.Gross)
There Will Never Be Another You (Warren/Gordon)
Time Remembered (Bill Evans)
Turn Out The Stars (Bill Evans)
Unforgettable (George Gershwin)
Unit 7 (Sam Jones)
Very Early (Bill Evans)
Virgo (Wayne Shorter)
Waltz for Dave (Chick Corea)
Waltzin' (Victor Assis Brasil)
Watercolors (Pat Metheny)
Watermelon Man (Herbie Hancock)
What's New (Haggart/Burke)
What Are You Doing The Rest Of Your Life (Legrand)
Windows (Chick Corea)
What a Wonderful World (Weiss/Douglas)
Yes or No (Wayne Shorter)
You Don't Know What Love Is (Raye & DePaul)

Bossa Nova / Cubain
Bossa :
Desafinado
Eu Sei Que Vou Te Amar
Fly Me to the Moon
The Girl from Ipanema
Chega De Saudade
Dindi
Wave
Triste
Insensatez
Corcovado
A felicidade
Samba de uma nota (One_Note_Samba)
Agua de beber
Manhã_de_Carnaval
How Insensitive
Cubain :
Guantanamera
Candela
Chan Chan
Choc's Gajira
Que Buena Balla Usted
Mi Cuba Bella
Que Cosas Tiene El Mambo
Bola De Qué
No Aguanto Mas
Eguemio
Cantala Con su Tambò
Sujetate La Lengua
El Demonio En El Batey
Bangan
Descripcion De La Rumba
Yambù Pa' Gozar
Traigo Un Tono
Agua Y Nada Mas
El Velorio
El Mambito
Por Algo Sera
Junto a Ti
Cero Codazos, Cero Cabezazos
Chachachà Internacional
Yo Me Voy Contigo
Chupando Cana
Bola De Qué
Variété
Chanson
J'ai deux amours – Joséphine Baker
Syracuse – Henri Salvadore
C'est si bon – Yves Montant
Les feuilles Mortes – Yves Montant
A bicyclette – Yves Montant
La vie en rose – Edith Piaf
Hymne à l'amour – Edith Piaf
La mer – Charles Trenet
Ménilmontant – Charles Trenet
Que reste t il de nos amours – Charles Trenet
Paroles Paroles – Dalida
La Javanaise – Serge Gainsbourg
Le poinçonneur des Lilas – Serge Gainsbourg
Les copains d'abord – Georges Brassens
Les bancs publics – Georges Brassens
Mistral gagnant – Renaud
Ne me quittes pas – Jacques Brel
Comme d'habitude – Claude François
Il est 5 h Paris s'éveille – Jacques Dutronc
Et maintenant – Gilbert Bécaud
Vintage US
Jailhouse rock – Elvis
Twist and shout – Beatles
Johnny be good – Chuck Berry
Never can tell – Chuck Berry
Stand by me – Ben E king
Old Time Rock N' Roll – Bob Seger
Hit the road jack – Ray Charles
Soul
Gime Gime Gime – ABBA
Respect – Aretha Franklin
Long train running – Doobie Brother
We got the funk – Positive force
Upside down – Diana Ross
American boy – Estelle
Ain't no Mountain high enough: Marvin Gaye
Billie Jean – Michael Jackson
Locked Out of Heaven – Bruno Mars
Treasure – Bruno Mars
Happy : Pharrell williams
Michael Jackson, Justin Timberlake – Love Never Felt So good
Le matériel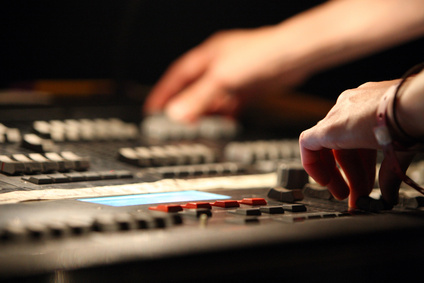 Une animation clé en main
Nous apportons tout le matériel nécessaire à notre prestation et à la sonorisation pour une salle d'une contenance de 500 personnes.
Au-delà, nous pouvons bien sûr nous équiper de la sono adéquate, sur devis.